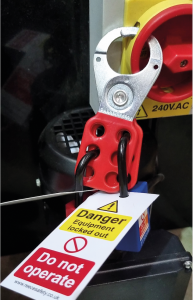 A sports nutrition product supplier has been fined £70,000 and ordered to pay costs of £4,551.10 after an investigation found that the company had no risk assessments or safe systems of work in place at their Liverpool based factory.
An operative had three fingers of their right hand severed whilst cleaning a screw conveyor. The screw had been switched off at the control panel but had not been switched off at the main electricity supply.
Having cleaned the screw the operative went to replace it. However, the power had inadvertently been turned back on and the screw began to rotate when it came into contact with the drive motor.
This resulted in the severing of three fingers and part of the palm of the operative's right hand, injuries which necessitated several surgeries and significantly changed the man's life.
The hearing heard that the company did not provide staff with adequate training or make them aware of the dangers associated with machinery being cleaned.
The HSE Inspector concluded that had there been a risk assessment performed by the company an industry standard lock off system at the power supply could have been installed, preventing the incident.
Source: Health & Safety Executive, 29th September, 2021
---