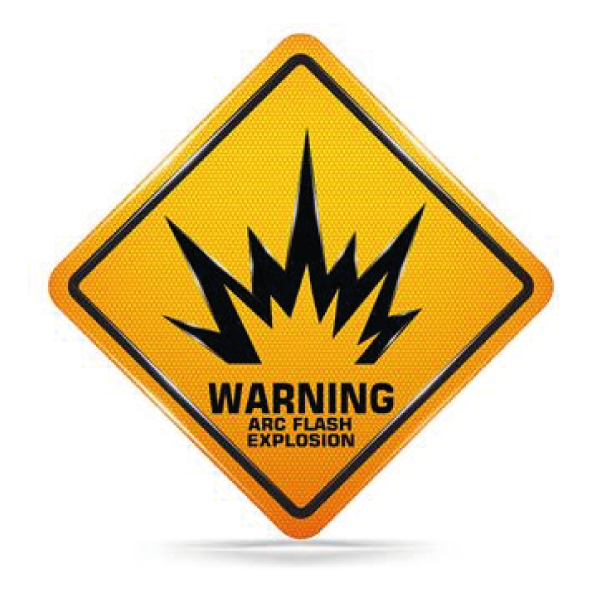 Webinar covering the need & benefits of an Arc Flash Study
In any work, you need to protect your people from being hurt. In order to do that you have to identify and understand the workplace hazards they face. You need to be able to assess the harm that could be caused by the hazard and the probability of it happening. A Risk Assessment allows you to do this.
In order to determine the Severity of an Arc Flash you need a way of finding out the level of energy that is released during an Arc Flash incident. To do this you complete an Arc Flash Study.
This webinar will be presented by Katoni - whom Reece Safety have partnered with as the UK's leading specialist Arc Flash consultants. It will cover:
An overview of arc flash and arc flash risk
What an arc flash study can tell you (and what it can't)
The typical inputs to an arc flash study and what data will be required
How arc flash energy is calculated using software
How arc flash results are presented
What you can do with the results of an arc flash study
This 45 minute webinar is especially for safety managers and responsible electricians in the industry who would benefit from understanding what goes into an arc flash study and how electrical safety can be improved by acting on the study outputs.
It will be presented by Calum Martin and Nick Bramhall, Katoni Engineering.  Calum has undertaken numerous Arc Flash Studies and will be sharing his key insights into how these can help manage this life critical risk.
Calum Martin – Lead Electrical Engineer
Calum has over 12 years' experience in the Oil and Gas sector, working both in upstream and refining industries, having previously worked for both operators and engineering services companies. Calum is responsible for managing arc flash studies at Katoni, including carrying out validation and checking of models and the results generated during study work. Calum has an excellent knowledge of IEEE 1584 2018, NFPA 70E as well as UK standards and legislation related to arc flash and electrical safety.
Nick Bramhall – Principal Electrical Engineer
Nick is a Chartered Electrical Engineer with more than a decade of experience working in the Oil and Gas sector. Nick has carried out several arc flash studies on behalf of clients including leading data gathering surveys, model building and validation, as well as completing the generation and interpretation of results. Nick is fully conversant with IEEE 1584 2018 edition as well as other applicable arc flash standards and legislation.
To watch again follow the link and use the password below!
https://reecesafetyltd.my.webex.com/reecesafetyltd.my/ldr.php?RCID=c99b4fe5aac24ce586190ddc581a367d
Password: ReeceKatoni2021